CP| Dances to Chopin: The Preludes In Exigency and Euphoria with 1-Day Seasonal Enhancer
March 30, 2017 @ 10:00 am

-

April 2, 2017 @ 1:00 pm

|

$600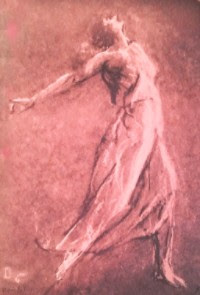 Dances to Chopin: The Preludes
In Exigency and Euphoria
Certificate Program II in Isadora Duncan Studies
Preludes Op. 28 No. 18 & 21
March 31st through April 2nd, 2017
And Seasonal Enhancer,
Isadora Duncan & the Return of Fire
,
March 30th
The Seasonal Enhancer will begin at 10:00 am on the 30th and conclude at 6pm that evening.
The Spring session will commence on Friday morning at 10:00 A.M. and conclude on Sunday afternoon at 1:00 P.M.
Tuition for Program II : The Dances is $600. per three-day intensive session
Seasonal Enhancer, $125 for one-day session
Two-day intensive in the technique and choreography of Isadora Duncan, held at Tempio di danza in High Falls, NY. May be taken as part of the Certificate Program II: The Dances. Open to general students as well.
To register, please return the two attached registration forms to the IDII via mail or email.
Registration may be paid by cash, check or here via PayPal.
Lodging can be arranged locally, and room-sharing options are often available.